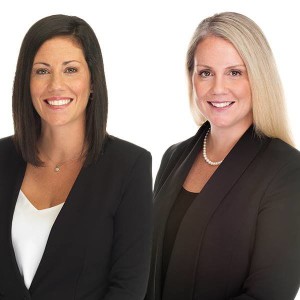 For our second spotlight on real estate brokers in New York, we reached out to Kelly and Kristin Neinast at Corcoran.
The Neinast sisters were born into the real estate business, as their mother, Patricia Neinast, was also a top real estate broker at Corcoran for over 20 years. "Instead of playing house, Kelly and I would play 'real estate,'" Kristin jokes. Having real estate in their blood lead the sisters to work together as a team. People always ask them, "How can you work with your family?" but for them, working with family is all they've ever know. Working together, they have a strong sense of loyalty and integrity that influences the quality of their work and their service to their clients. "The real estate business can be very competitive and knowing that I can trust my partner 100% of the time really makes a difference," Kristin adds.
Factoids:
Both Kelly and Kristin are:
Born in Brooklyn
Live in Breezy Point, NY
Graduated from Fontbonne Hall Academy High School and Siena College
Kelly likes: Laughing, good wine, family & friends
Kristin likes: Spending time with family, the beach, traveling, working out
Kelly dislikes: Cold weather
Kristin dislikes: Bugs
The Neinast's are confident that the New York market is going to stay strong and hope for it to grow stronger in the near future because today's market is so busy. In fact, the 24/7 schedule of being a broker is the hardest part of being a broker – that and finding great (and stylish) shoes that are comfortable enough for all the running around they do.
They are both excited about a new development condo building in the Rockaways which is steps from the beach and have 4 bedrooms and 2 baths!