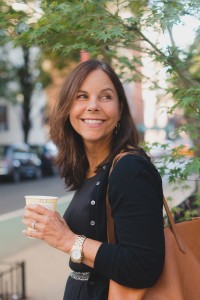 Dickler and Roth is going to spotlight a few New York City brokers whom we have worked with in order to give readers an idea of the different personalities and qualities that make different brokers successful. If you are buying or selling your home, you should meet with several brokers to get a feel of whom you want to work with.
Debra Bondy is a highly educated broker at Compass who has been named one of the top 200 brokers nationwide by Wall Street Journal Real Trends with over 80M in sales for 2015 and 2016. With a PhD in psychotherapy from NYU and a Masters in Social Work from Columbia University, Debra knows how to listen to her clients – a key skill in being a broker. "Being a psychotherapist. I am a trained listener and can handle the emotional complexities of buying and selling." This gives Debra and her team an advantage. Buyers and sellers are going through a stressful time and they want to know that they are making the right decisions. Having confidence, feeling comfortable and being able to talk through decisions are all ways a broker can pave the way for a smooth sale.
One of Debra's professional frustrations is the bad reputation that brokers can get, and she chalks this up to the low bar of entry. When inexperienced brokers don't know how to listen and are uninformed about the property, they create stress for their clients and bring a bad reputation for this high-stress profession.
Factoids:
Born: Worcester, MA
Lives: Park Slope
Likes: So many things!
Favorite Book: She's Come Undone by Wally Lamb
Favorite Film: Love Actually
Favorite Music: Jazz
If I weren't a broker, I'd be a landscape architect or a professional tennis player.
As for her biggest challenge as a broker? Like many of us, finding enough hours in the day to get everything done is a challenge. But, Debra always finds time for her clients. She loves helping people find the right place to call home and has a passion for architecture and interior design.
Right now, she's very excited about her listing for 61 Eastern Parkway, Unit 6C for it's beautiful space and it's great location.
Claire Mcfeely is Debra's rental expert and Sally Marmet is Debra's wonderful assistant and they round out Team Bondy at Compass. If you are looking for a broker, feel free to call Debra at 917.690.3981 or follow them on Facebook.